China Kitchen LV
4570 E Tropicana Ave, Las Vegas, NV 89121
Order now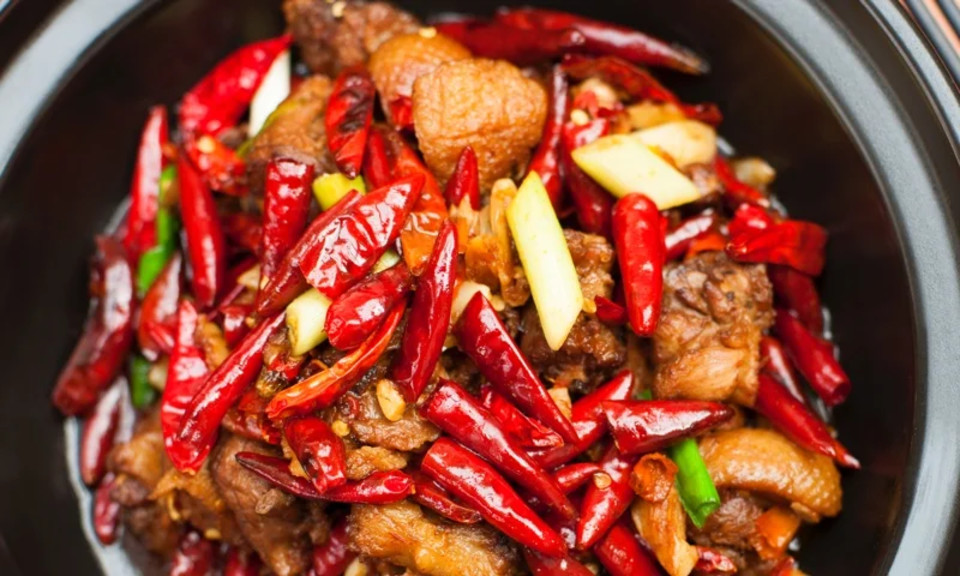 William
This is the best Chinese cuisine I've had since I left the NY-NJ area in 1996. I was born and raised there.
These folks work hard to get their food offerings fantastic with flavor, texture, aroma, and eye appeal. For your money you get plentiful amounts of the items in your order.
My favorites: Pork Chop Suey, Combo Fried Rice, Saute'd Bok Choy, and Egg Rolls. My wife likes their Chicken with String Beans as her favorite.
BTW: We are both addicted to their crispy noodles. If I could get them by the container I would keep 10 lb. cans in my kitchen.
If you are a fan of great tasting Chinese Foods do yourself a favor and give "New" China Kitchen a try.
Julia
Food was AMAZING! This was my first time ordering from here and they did not disappoint! Food was hot and fresh every change or addition I asked them to make they did. The only thing I didn't like were the egg rolls, they were not authentic, but everything else was fantastic! Can't wait to order from here again.
Lisa
The food was early which was great. And it was still hot which was great and it tasted delicious and was there was plenty for all 4 of us to eat. Will order from them again and will use grubhub again. Very satisfied with the delivery and the food. Thank you
Tabitha
Best Lo mein ever!! And the orange chicken and sweet n sour chicken are awesome as well, and the salt and pepper wings. Bomb food all around and great portions for the price. Fed a family of five with at least a few days of left overs for under 60 bucks.
Janelle
The container of the beef lo mien came packed with noodles, which I appreciate. The sweet and sour pork was crispy and veggies cooked al dente. My brothers loved the orange chicken. The boba was not bad but the drinks were perfectly sweet.
About us
Asian, Chinese, Dinner, Lunch Specials
Today

Delivery: 10:00 AM - 9:30 PM

Takeout: 10:00 AM - 9:30 PM

Delivery

Monday:

10:00 AM - 9:30 PM

Tuesday:

10:00 AM - 9:30 PM

Wednesday:

10:00 AM - 9:30 PM

Thursday:

10:00 AM - 9:30 PM

Friday:

10:00 AM - 9:30 PM

Saturday:

10:00 AM - 9:30 PM

Sunday:

10:00 AM - 9:30 PM

Takeout

Monday:

10:00 AM - 9:30 PM

Tuesday:

10:00 AM - 9:30 PM

Wednesday:

10:00 AM - 9:30 PM

Thursday:

10:00 AM - 9:30 PM

Friday:

10:00 AM - 9:30 PM

Saturday:

10:00 AM - 9:30 PM

Sunday:

10:00 AM - 9:30 PM